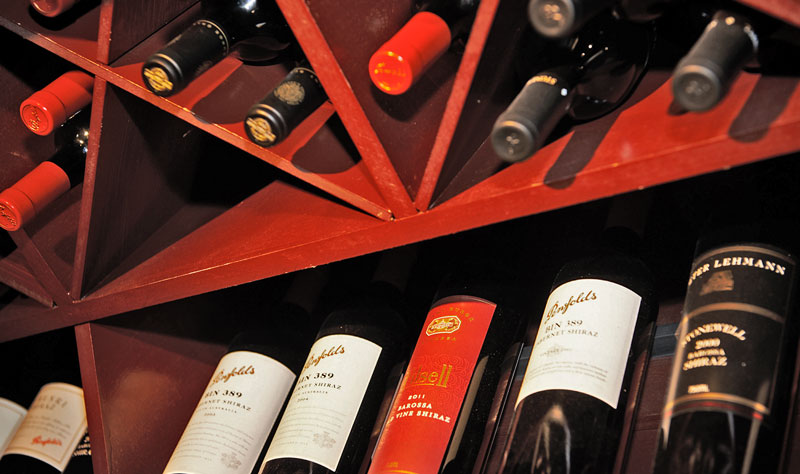 WINE LIST
Welcome to the Jailhouse Grill's wine list. A selection of  200 bottled wines are available in our cellar. These suit all tastes from the "value for money" diner right through to the most discerning wine connoisseur. Please ask our staff for assistance.
View Full Wine List
Our cellar contains:
150 Reds to choose from.
40 Tasmanian Wines.
40 Wines under $40.00.
Premiums and Super Premiums including:
PENFOLDS – Grange, 707, RWT, Magill, St. Henri, 389
YALUMBA Signature and Menzies
HENSCHKE Mt Edlestone
PETER LEHMANN Stonewell
ROCKFORD Basket Press
SEPPELT St. Peter
LEEUWIN ESTATE Art Series
PENFOLDS Yattarna, Leeuwin Estate Chardonnay, Piper's Brook, Josef Chromy Zadar and Vintage Cuvee
plus many more
After a bargain?
Pick over the ones the convicts left behind when they did a runner. On the wine rack past the salad bar near the entrance to the cellar room.